Travel Routes Colombia
19 June 2023.
Posted in

Blog EN
Choosing the right travel route for your long journey can be quite a puzzle. You want to get the most out of your holiday and also have enough time to enjoy and relax in the meantime. Read on for more advice for the best itineraries in Colombia.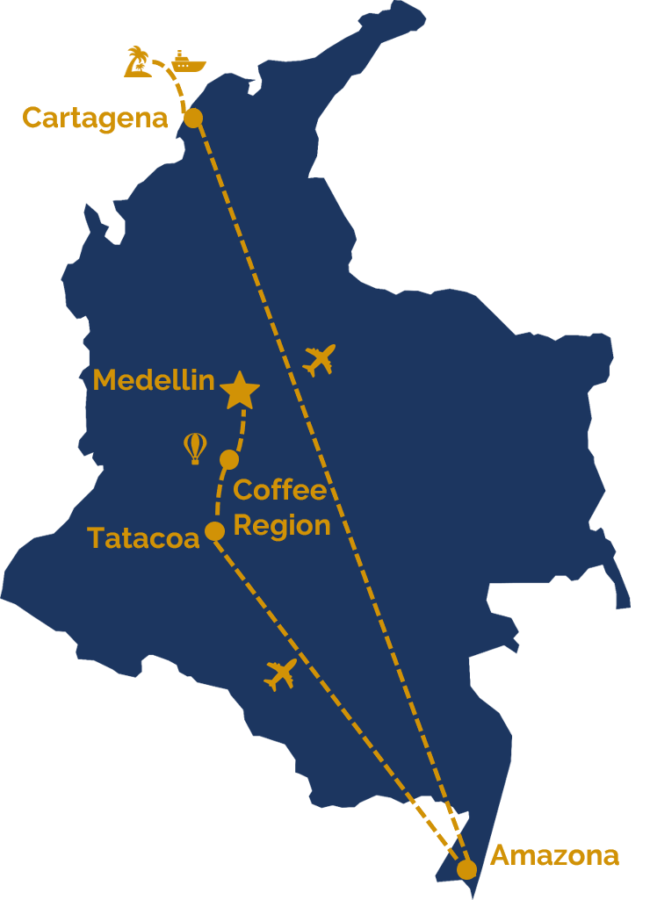 How do you choose which route is the most logistical, in which you do not lose time on unnecessary detours or transfers? Colombia is a very large country and each department has its own unique landscape, culture, nature and places of interest. Besides that there is a lot to see and do, the infrastructure can also be a challenge. There are many mountain landscapes, so 100 km is not an hour's drive, but can take 2 to 4 hours. This is because there are many curves and the road condition is not very good in many places. When planning your route, keep in mind that driving over land will take longer than you would expect. Also, the indicated travel times on Google maps are often incorrect, always add extra time. Colombia is working hard to improve its roads; tunnels are being built and road surfaces are being improved in many places. For example, a new tunnel was recently opened near Medellín, which significantly shortens the travel time to Guatapé and the airport. This is fantastic of course, but can also cause serious delays in the short term because parts of the road are closed due to construction. We ensure that we are always aware of the latest road constructions, so that we can plan the best routes.
DOMESTIC FLIGHTS
Domestic flights are very common in Colombia, because of the above arguments. Flights are often short and affordable. Especially at airports outside the capital, check-in and security checks go smoothly, which makes it a more pleasant process than at larger international airports. So don't be afraid to include some domestic flights in your itinerary. The airports of Bogota and Medellín offer the most connections.
From the Netherlands there is a direct flight from Amsterdam to Bogota with KLM. That same plane then continues to Cartagena and then back to Amsterdam. Thus, an itinerary could start in Bogota and end in Cartagena. AirEuropa also has a good flight from Amsterdam to Madrid and then a direct flight to Medellín. Other airlines fly through Panama, which also works well. Many choose to start their journey in Medellín or Bogota and end in Cartagena.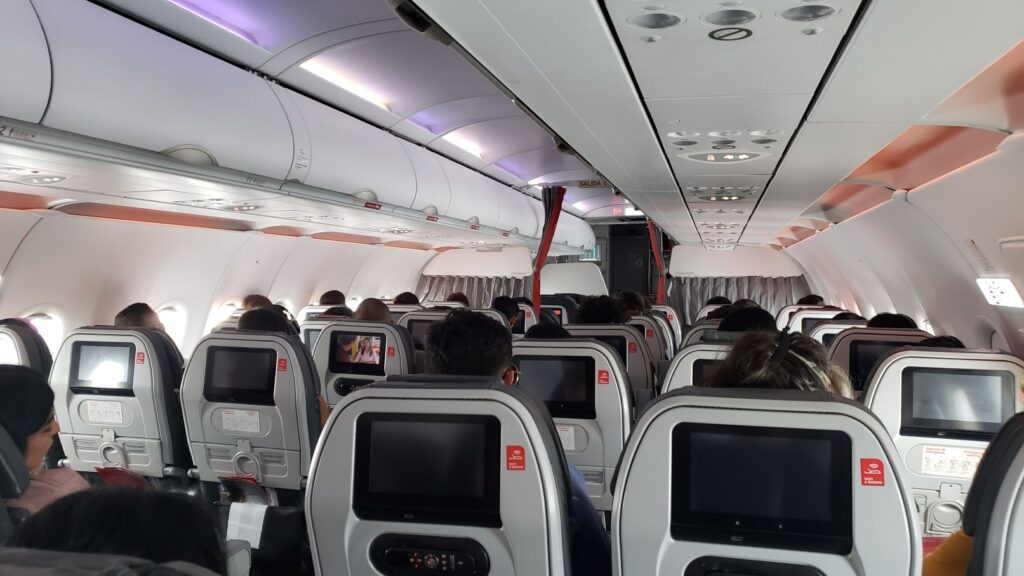 The first step in creating a good itinerary is thinking about where you want to go in the first place. There is so much to do and see, and we definitely recommend visiting Colombia several times and seeing different areas each time. Think about what you would like to do during this trip, would you like to see a lot of nature and hike, get to know the local culture better, or learn more about the history of the big cities? And afterwards maybe relax for a few days on a Caribbean beach. For your first trip to Colombia, we recommend visiting highlights such as the coffee region, Medellín, Tayrona Park, Cartagena and Rosario Islands. If you want to add some adventure, the Amazon and Pacific Coast are beautiful places. Have you already been to Colombia or would you like to visit other areas? Then Santander, with the Chicamocha canyon and Barichara is a good option. Or if you want to learn more about the pre-Columbian era, San Agustín and Popayán in the south should not be missed.
When you have listed which places you want to visit, check approximately how many days you need per location. Add this together and remember to add a rest day or afternoon every now and then. You will then get the total number of days you would need, does this fit with what you had in mind? If not, you can omit or add locations. Then consider how to get from one location to another, is it most convenient by land or by domestic flight?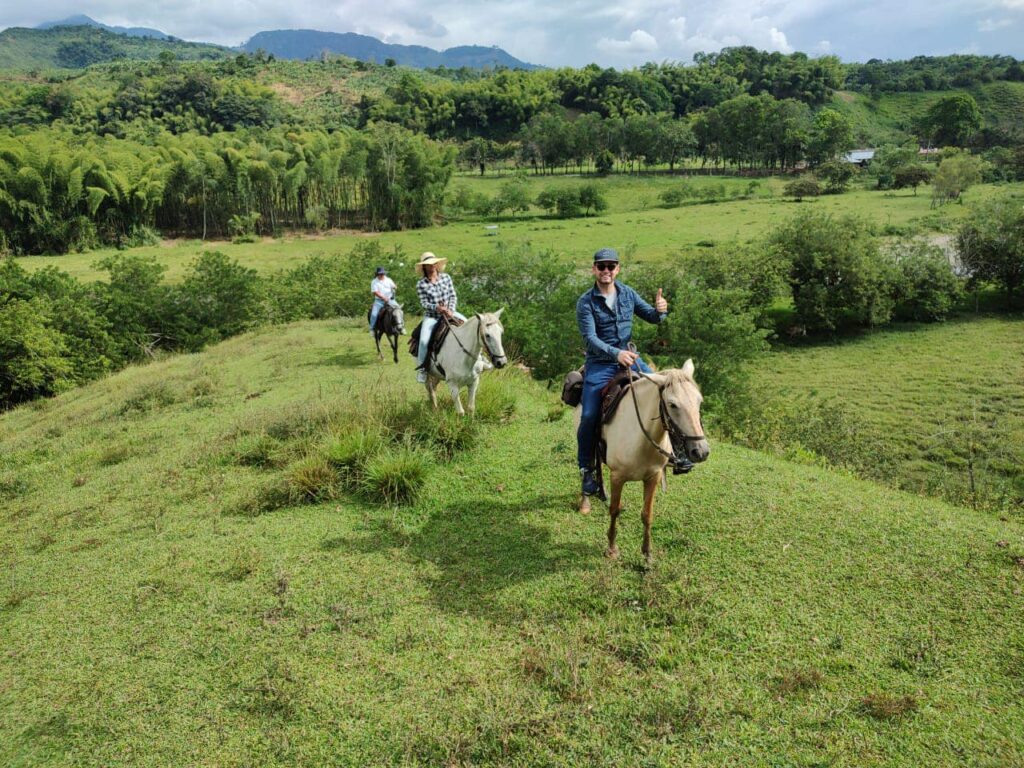 SAMPLE AND TAILOR-MADE TRIPS
For inspiration for itineraries in Colombia, check out our example itineraries page
The above is quite a chore and can take a lot of time. Especially because you may not know how much time something takes and what the best transport options are. That is why we as a travel organization are happy to help you put together the best travel route for Colombia. We look at which destinations and activities suit you best and based on that we create a beautiful tour especially for you. We'll find the best hotels and local guides to help you make the most of your trip. Because we live in Colombia, we are always aware of the latest developments, new hotels, new destinations and tours.
Would you like a tailor-made itinerary with a quote? Send us an email: info@MiraMundoTravel.com
Follow us on Instagram or Facebook for the latest news updates.
Back