Tayrona National Park
19 June 2023.
Posted in

Blog EN
Tayrona National Park is located about 1 to 1.5 hours drive from Santa Marta. This impressive natural park has everything you would expect from a tropical destination: jungle, palm trees, beautiful beaches and a Caribbean climate.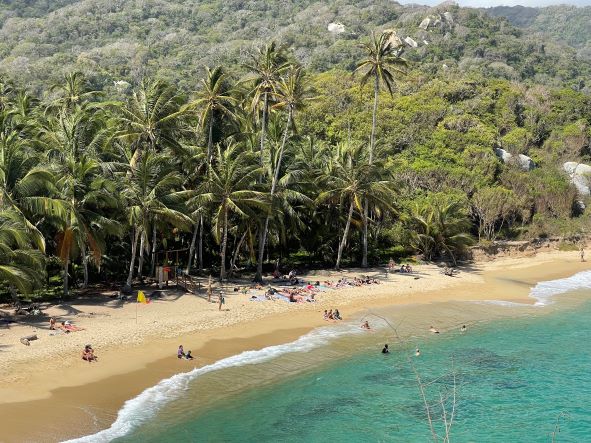 HOW TO GET TO TAYRONA NATIONAL PARK
The paradise Tayrona National Park has a size of no less than 150 km2 and a coastline of 30 km. The easiest way to reach the park is via Santa Marta. You can fly to Santa Marta from for example Medellin, Bogota or the coffee region. Santa Marta is about 4 hours drive from Cartagena. The most common entrance to the park is el Zaino, located on the east side of the park.
WHICH ROUTE TO TAKE?
One of the most popular places to visit in the park is Cabo San Juan. From the entrance el Zaino you first drive about 10 minutes by car. This is where the walk of about 2.5 hours starts. With a bit of luck you can see capuchin monkeys and howler monkeys climbing the trees. Through the tropical palm tree forest you walk to the first beach, Cañaveral. There you can already take a refreshing dip. Continue to Arrecifes and La Piscina until you finally arrive at Cabo San Juan. Here you will find the famous lookout point in the sea. In the restaurant in Cabo San Juan you can order a delicious local fish lunch. Vegetarian or meat options are also available. Relax on the beach while sipping from a fresh coconut.
You walk the same route back to the starting point el Zaino. If you don't feel like walking back, you can also return by horse. The route is approximately 40 minutes per horse.
It is also possible to stay in the park and only return the next day.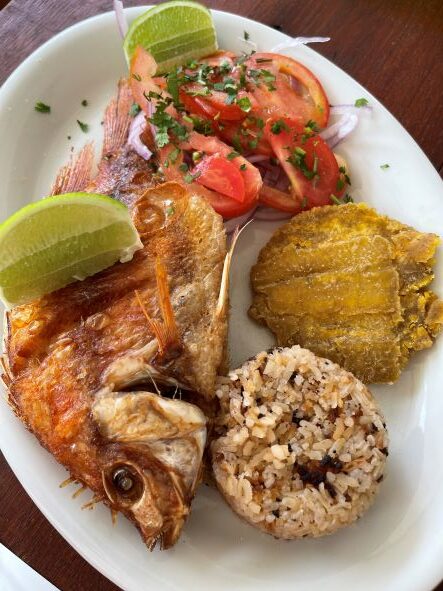 CAN I VISIT THE PARK WITHOUT WALKING?
Would you like to visit Tayrona National Park but do not want or are unable to take long walks? Then it is also possible to visit the park by boat. Departure from the port in Santa Marta. It starts with a slow cruise where you can enjoy the view of several beaches in the city. You pass Taganga, an old-fashioned fishing village, after which the coast of the Tayrona Park begins. There you will see more beautiful beaches, such as Playa Grande. You will pass Punta de Granate and Isla Aguja, which attract many divers and fishermen because of their coral reefs. Then you reach Bahía Concha in Tayrona park, there you get off the boat and you can swim in the sea and relax on the beach. In the afternoon you will return to Santa Marta.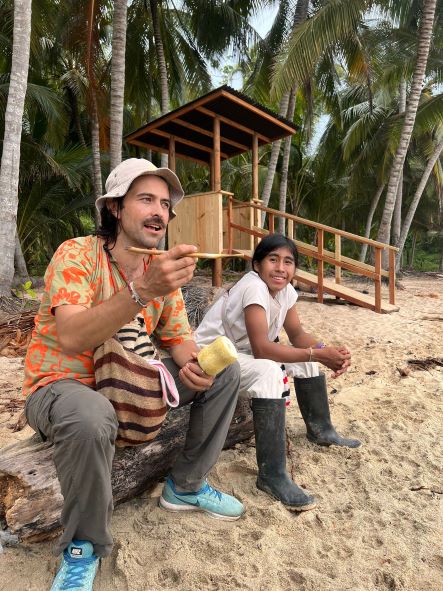 WHAT TO BRING
Tayrona park is located on the Caribbean coast, so keep in mind that it can get very hot. Put on light comfortable clothing, a hat/cap and regularly apply sunscreen. Wear shoes you can walk in, there are sections over rocks and uneven paths so flip flops are not recommended. If you want to swim it can be useful to put on your swimwear under your clothes before you leave, places to change are limited. We also recommend bringin a micro towel with you, there is no towel service in the park.
You can buy water in Cabo San Juan and en route, however we advise to take at least 1 liter of water with you for the journey. It is important to drink enough!
If you also plan to ride a horse, we suggest to wear long pants, for example sports leggings. This prevents your legs from chafing against the horse.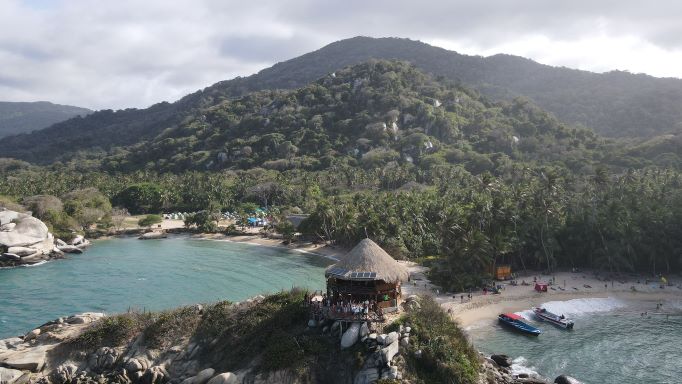 WHERE TO STAY AT TAYRONA?
In Santa Marta, this cozy coastal town has a wonderful Caribbean atmosphere and nice restaurants. From Santa Marta you can take a day trip to Tayrona National Park.
Just outside the park. Stay in an accommodation just outside the park, for example on the beach on the east side of the park in Los Naranjos. You are then close to the entrance. Or south of the park, where you are not directly on the beach, but enjoy the jungle type of ecosystem.
In the park. You can also choose to stay overnight in the park. There are several options from basic accommodations to more comfortable bungalows. For the adventurous traveler, it is also possible to stay in a tent on the beach or even spend a night in the hammock.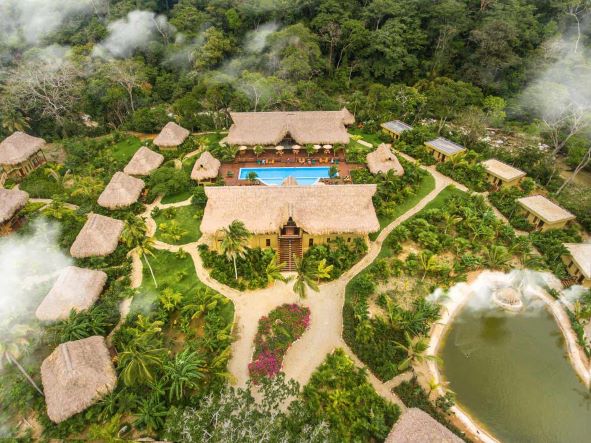 WHAT IS THE BEST TRAVEL TIME?
Please note that the park is closed several times a year. This is so that nature can come to rest and the indigenous people can perform their rituals. Normally the park is closed for 2 weeks three times a year in February, May and October. Outside these periods, the park is easy to travel all year round. Because Colombia is close to the equator, there are no seasons like in Europe or North-Amerika.
Of course we are always aware of the latest news and we take this into account when planning your trip!
READY TO GO?
Did you get exited to go? Send us a message today and we will be happy to plan a beautiful trip for you! Our email address: info@miramundotravel.com
Back