Jericó – Culture and Nature
19 June 2023.
Posted in

Blog EN
This is a typical Antioquian town located in the coffee region of Colombia. Great to stroll through and admire the well-maintained colonial houses and take pictures of the streets with 100 and 80 stairs. Jerico is famous for its leather handmade goods and a perfect place to learn more about Colombian country side life with all its customs and traditions.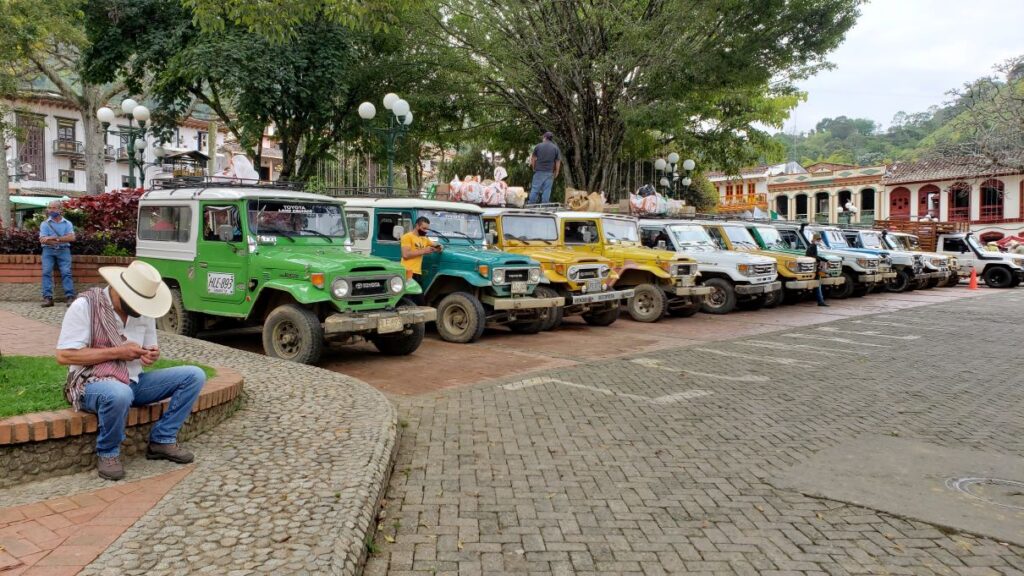 Do you want to get to know authentic Colombian culture and Nature? Then Jericó is a perfect place for you!
CULTURE IN JERICO
With their typical hats, ponchos and sticks to herd cattle, the farmers stand around the town square to discuss the latest developments and gossip of the village. Among other things, the price of coffee is discussed, which is an important product in Jericó. Taste the delicious local coffee in one of the best cafes; Cafe Don Rafa. In addition to cafe, a lot of cardamom, banana, tomato and avocado are grown. Cardamom is used to make delicious candies, during your trip you can visit a candy factory to see how they make these treats.
After Sunday church mass, a beer or something stronger is enjoyed in one of the restaurants and bars that surround the church. Also groceries are done for the rest of the week, which are tied in large bags to the roof of the jeep before returning to the farm outside the village. On Saturday and Sunday there is a small market in the square, where you can taste local products.
Besides coffee, leather is an important product. Jericó has many shops with bags, wallets, shoes, sandals, belts in all shapes and sizes made of 100% leather at a very attractive price. Everything is made by hand and both traditional and modern designs are available. Most stores have their own little workshop where they show you how they make the products, and you can have them customized if you ask friendly.
Amongst Colombians, Jericó is known for Santa Laura Montoya, a Saint who was born in Jericó in 1874 and died in Medellin in 1949. Among other things, she was known as a strong role model for women in South America and opened doors for women that had previously been closed. She was canonized by Pope Francis on May 12, 2013.
You can also learn more about the history of Jericó by visiting one of the small-scale museums; Maja Museum, Museum of Religious Art or the House Museum of Jose Tomas Urbe Abad.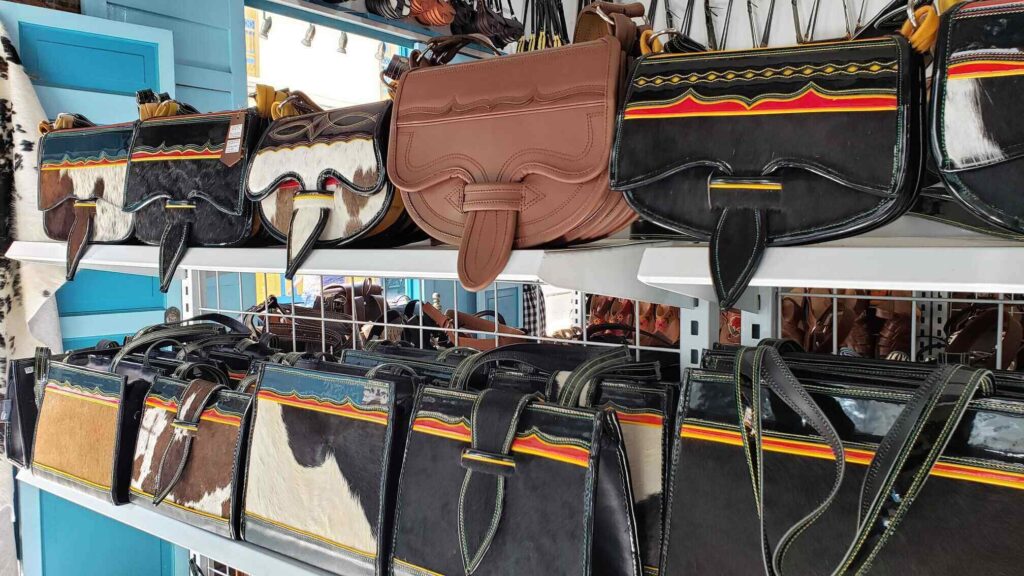 NATURE AND ADVENTURE IN JERICÓ
Besides culture, Jericó also has a lot to offer in terms of nature and adventure. There are several walks you can do, for example a short walk to Cristo Redentor from where you have a view over the village. Or to Las Nubes a walk of about one hour up the mountain where a fantastic view awaits you. If you want a real challenge, Cerro Tusa might be for you. This pyramid-looking mountain is so steep that you really have to climb the last part to the top with gloves on.
Jericó is also one of the most beautiful places in Colombia for paragliding, there are several flights available from 12 to 30 minutes flying time. Another way to experience the mountain landscapes is on horseback. From the village you can take rides of 2 to 6 hours where you can experience the landscape up close.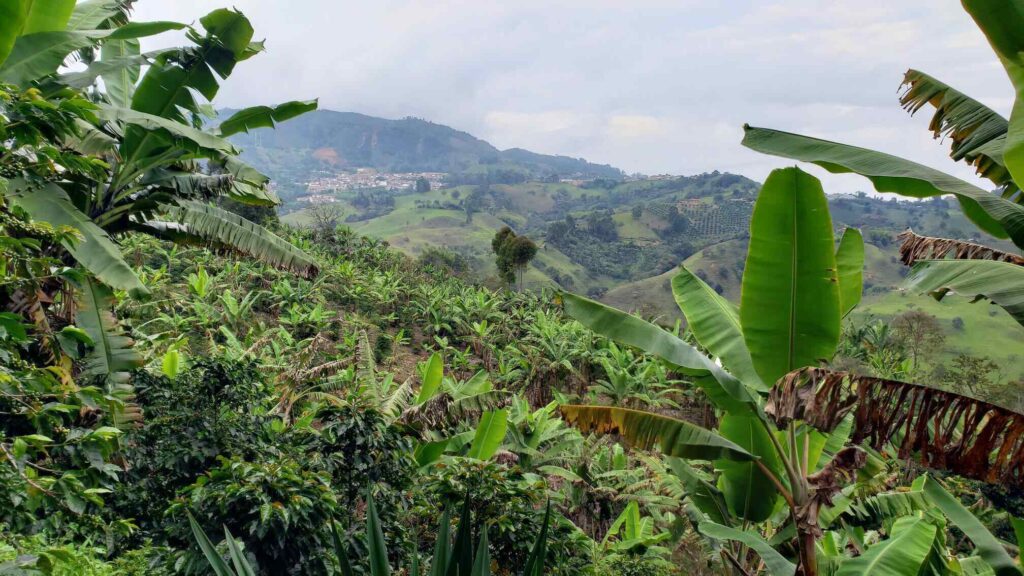 HOW TO GET TO JERICÓ?
From Medellin it is about 3 to 4 hour drive to Jerico, depending on traffic and road conditions. Which makes it perfect for a weekend trip from the city. You can also combine it with a visit to neighboring towns such as Támesis and Jardin.
Became curious? We will take you to the most beautiful places with the best local guides. Ask for more information: info@miramundotravel.com.
WHAT TO DO IN JERICO IN A NUTSHELL:
Horseback riding with phenomenal view
Visit a small-scale coffee farm
Visit cardamom candy factory
Buy quality handmade leather goods for an excellent price
Take pictures of the colored houses and streets with 100 and 80 stairs
People watching in the village square
Taste local delicacies at the market
Visit museums
Paragliding
Stay in a Finca hotel just outside the village or in a colonial hotel close to the village center
Learn about other beautiful villages in Colombia
Back