Looking for a unique adventurous or cultural experience?

In addition to the well-known highlights of Colombia, we also offer special trips with a more unique and challenging character. Colombia is a large and diverse country, tourism is still in its infancy and there is a lot to discover. Be one of the first to visit these special places…
Would you like to add something extra to your Colombia tour, something off the beaten track where you will not find other tourist? An adventurous destination among the locals, in the middle of nature? Then the options below might be something for you!
Please note that these are still low developed areas, which means that certain comforts such as hot water and good WiFi are lacking. There are limited accommodation options at these destinations, so the mattress may not be as comfortable as you are used to at home. However, this adds to the adventure and authenticity. We recommend spending at least 3 nights per destination to have enough time to fully enjoy and explore.
We cannot list all the destinations we travel to on our website, so if you have another destination or activity in mind, please ask us!
Los Nevados
Los Nevados National Natural Park is located in the Cordillera Central in the Andes region of the Colombian Andes, in the coffee region. In this 58,300 hectare reserve it is possible to do activities such as mountain biking, hiking, observing flora and fauna, glacier and rock climbing. Some birds that inhabit the park include the paramo hummingbird (endemic to the region), the crested eagle, the Andean duck, the red partridge and the condor. The snow-capped peaks of Quindío, Santa Isabel, El Cisne, El Ruiz and Tolima, are all above 4,800 meters above sea level, the first three are permanent snow-capped mountains and the last are episodic.
You can enter and leave the National Park from various places. For example, you can take a 3-day hike from Salento to Manizales through Los Nevados. With 2 nights in a simple local finca. Or if you want a real challenge and reach a snow-covered mountain top, then a 2-day climb to the top of Santa Isabel at an altitude of 5,000 meters may be something for you. In just two days you can experience everything from the city to the top of a glacier, with tropical forests, cloud forests, sub-paramo, paramo and super paramo ecosystems.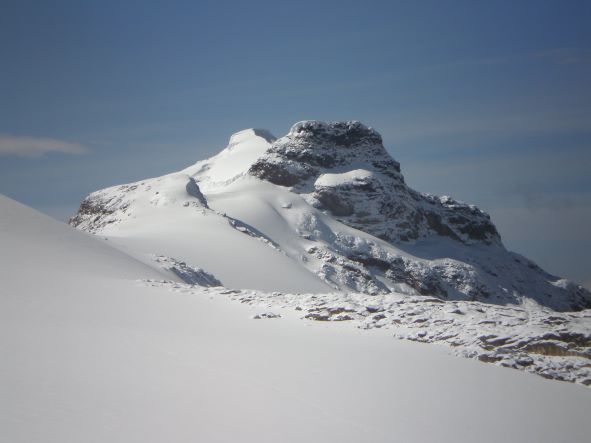 Llanos
Literally, Llanos (pronounced yanos) means 'plains', it is a vast savannah that makes up no less than 18% of the land area of all of Colombia. The main economic activity in the Llanos is herding millions of cattle. When visiting this region you will be immersed in the local culture and will feel like a real Colombian Cowboy. The nature reserve is home to capybaras, big cats such as pumas and jaguars, white-tailed deer, caimans, monkeys, turtles and interesting birds. You will see plenty of capybaras and caimans, but other species are more difficult to spot. With a bit of luck you will spot anacondas and anteaters, while the chance of seeing cats is very small. However, you may discover footprints along forest edges and scratches on trees. You can make safaris by 4×4 jeep, canoe, on horseback and on foot. You will stay in a traditional 'hato', a ranch in the nature reserve. Our local guides are ecologists and experts in the local animals and vegetation.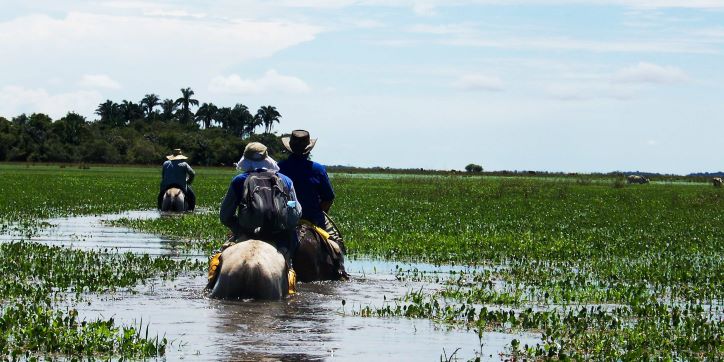 Guaviare
An unspoilt piece of jungle south of Bogotá, a special place where the Amazon, the Llanos and Orinoquia come together. This means that there is a great diversity of flora and fauna. For example, you will encounter the Amazon River dolphins, tapirs, anteaters, ring-tailed coatis, various types of monkeys such as the brown woolly monkey and white-fronted capuchin monkey and special bird species. You will visit a river that gets beautiful colors due to the aquatic plant Rhincholacis clavigera. Puerta de Orión, an imposing rock formation icon with a height of 12 meters and a width of 15 meters.
Cerro Azul is an archaeological site excavated between 2014 and 2015. It is a rocky shelter, in which pictographs, ocher, stone tools, pottery fragments, remains of fauna and flora, archaeological seeds, phytoliths and a human burial were found. You will find more than 150 meters of paintings in several murals dating back more than 10,000 years, you can venture through a 210 meter long cave after dark and enjoy amazing views of the majestic jungle from the Cerro Azul viewpoint. Route of approximately 4 km.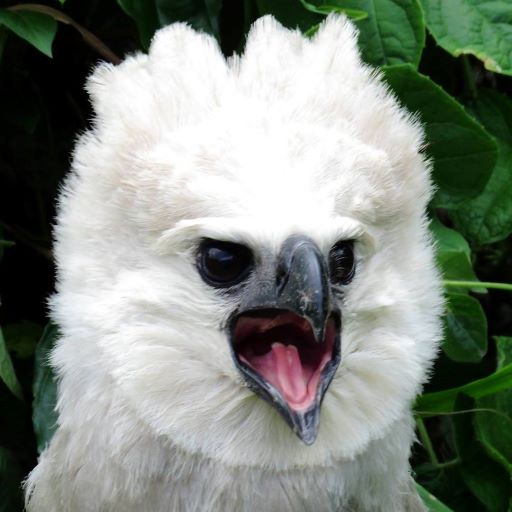 Trekking Zapatoca
Located in the Santander department is the small town of Zapatoca. From here you can make various treks through the area, including walking a beautiful route to Barichara. You walk partly over the Lengerke path, a German business man who settled here in the mid-19th century and had great influence over the region. You will also find remains of the Guanese people who lived here before the Spanish colonization. If you want to add some extra excitement, you can take a hike through a cave.