Get to know one of Medellin's barrios
during a visit to the Children of Medellín Foundation, located in Bello Oriente, one of the poorest neighborhoods in the city. The foundation was founded 15 years ago by the Dutchman Eddy Veldhuisen together with Colombian Wilmar and has developed a lot over the years.
The foundation offers extracurricular activities such as football, music and English lessons to the children to help them create a better future.
You go by public transport; bus and cable car with beautiful views, to the foundation. The journey there is already quite an experience and shows how many Colombians live. With local lunch at the foundation.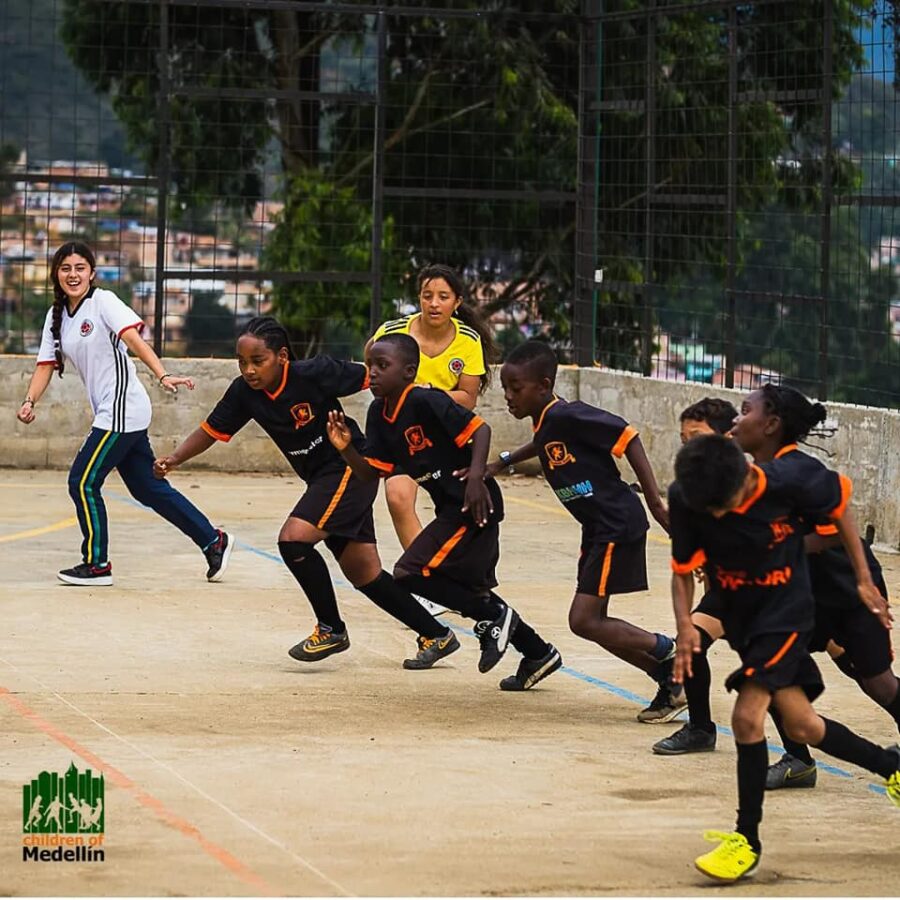 Children of Medellin mission, vision and goals
Mission
The Children of Medellín Foundation promotes the social and societal integration of children who are disadvantaged by poverty, violence, neglect, sexual harassment and addiction with the aim of leading an independent and fulfilling life.
Vision
To achieve our mission, the foundation offers the children and their families a comprehensive and innovative program of educational, sports, recreational and cultural activities. During these activities, the children learn to discover their passions and talents. Education is the main focus of the foundation, this is central to all activities. This ultimately ensures that the children can independently make a choice for vocational training and formal work. From the foundation, the children in this process always receive personal guidance.
Objectives
In In 2026, a total of 500 children will be active as participants in one or more activities of Children of Medellín.
In 2026, a total of 30 young people will follow vocational training. The same amount of youths successfully complete a vocational training.